Gallery News
Beautiful Historic Location!
Appalachian Gallery's current location is 270 Walnut Street, in the lovely "SandCastle" building...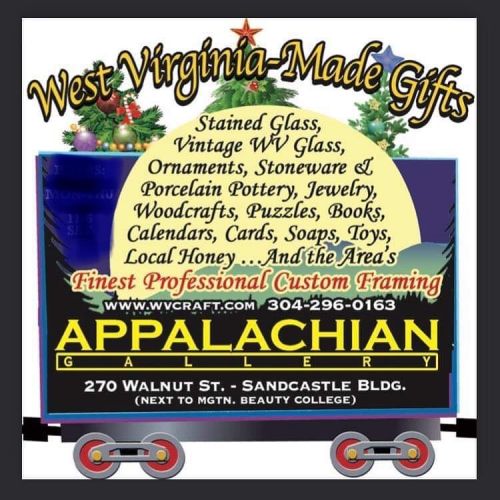 The best place for your framing & gift shopping -- 
   Morgantown's Most Beautiful Store!
Two floors of  fine crafts & art from West Virginia
To our valued customers:
We are doing our best to continue to operate a very small business that will not survive without your support. We are taking every possible precaution in the strongest hope that we'll be able to remain in business.
We are asking with absolute sincerity that if you're able to help support us at this time by purchasing gift certificates, in-stock merchandise, stained glass & other artwork, or placing deposits on future framing orders, we would be extremely grateful.
  *FACE MASKS & SOCIAL DISTANCING ARE REQUIRED INSIDE FOR YOUR SAFETY AND OURS.*
Thank you!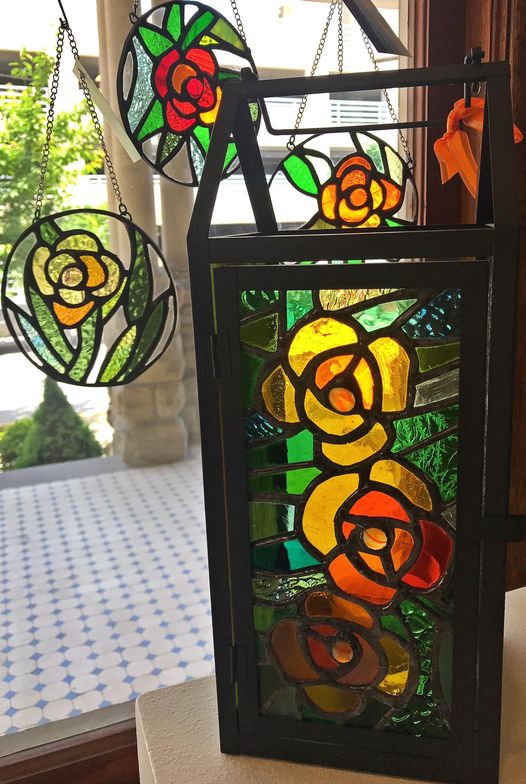 Brand new stained glass pieces -- round rose panels and lantern

Finely handcrafted boxes, treasure chests & tool/flower totes by Morgantown craftsman Jacob Wayda - BEAUTIFULLY made and nicely priced!
GRADUATES -- TRUST YOUR SYMBOL OF ACCOMPLISHMENT WITH THE KNOWLEDGEABLE FRAMING PROFESSIONALS AT APPALACHIAN GALLERY FOR FINE QUALITY CRAFTSMANSHIP AT A REASONABLE PRICE
NOW SAVE $25 ON WV STATE MAT CUT
Gift Certificates for diploma framing also available -- buy now & lock in the discount!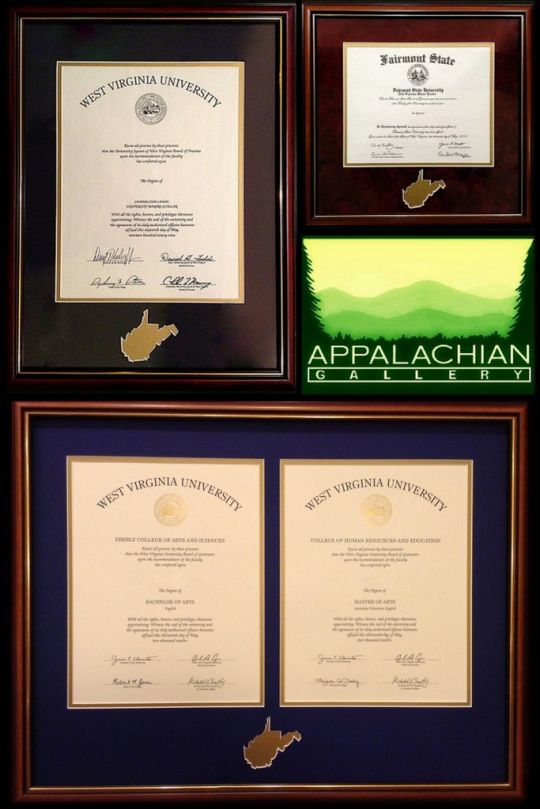 DON'T BE MISLED BY OTHERS'  50% - 75% OFF "SALES" -- this indicates that their regular prices are highly inflated to create this illusion of savings!  Our prices are real and reasonable everyday -- and you have the peace of mind knowing that our expert framing is done right here in our local framing studio.
We have the widest selection of frame styles and acid-free mat colors in the area, as well as a variety of glass options, including several types of UV glass to protect your document from fading. 
With over 30 years of experience, we have the expertise to assist you in making tasteful framing decisions that will protect & preserve your documents, art & memorabilia for many years to come.
ORIGINAL WATERCOLOR BY PEGGY ISAACK NOW AVAILABLE
"Swallow Falls" 
24" x 28" 
$250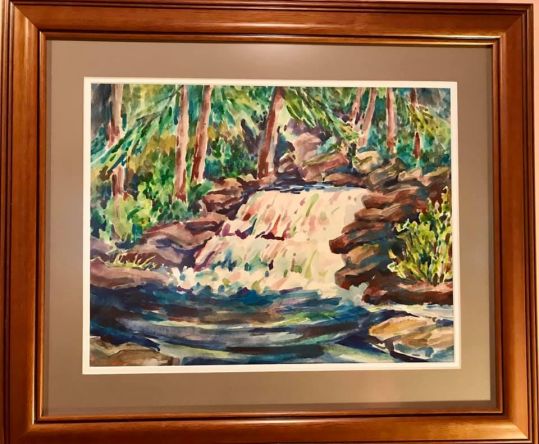 COLLECTION OF WOOD-FIRED STONEWARE VASES, JARS & MUGS
by Brian VanNostrand 
in a variety of sizes and colors!

MORE PEGGY ISAACK PAINTINGS NOW AVAILABLE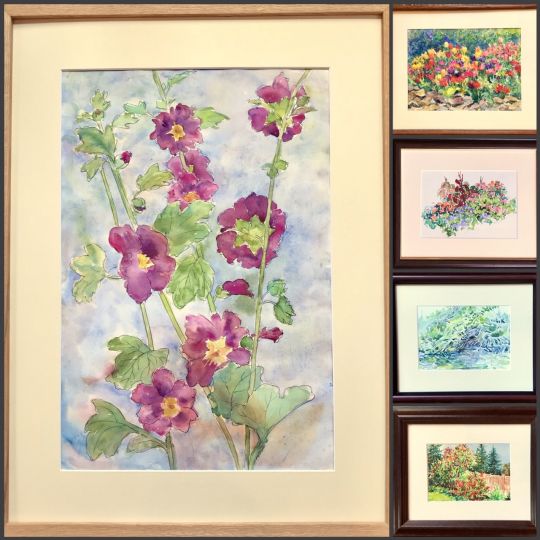 A Collection of Original Watercolors by the late Artist are at long last available once again!
Hand-dug WV Clay Handcrafted Pottery by Mel Sword  SHOWN: MINI WV JUG, SHINO GLAZE TEA BOWL, MINI WV HONEY POT, MATTE GLAZE BUD VASE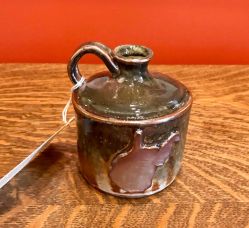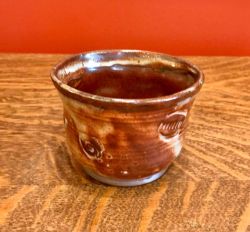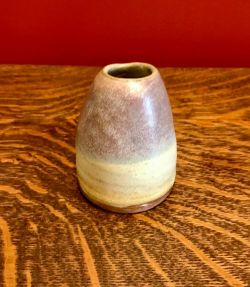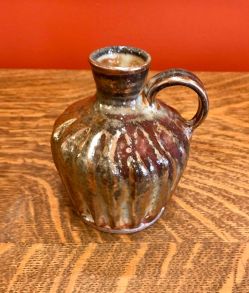 WV WOOD BOWLS 
Hand-turned bowls expertly handcrafted by David Shough from local hardwoods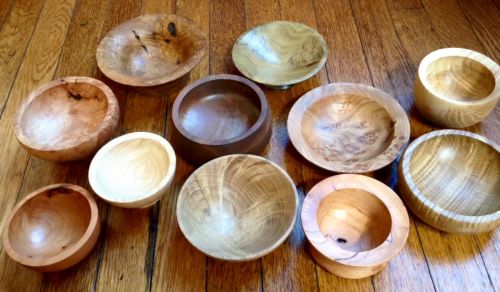 Adorable handcrafted Sock Toys by Penelyn VanOrange $30 - 48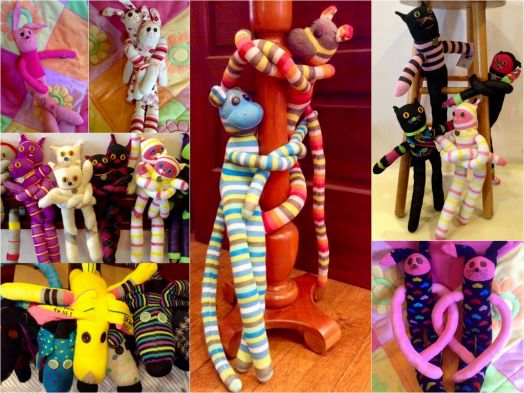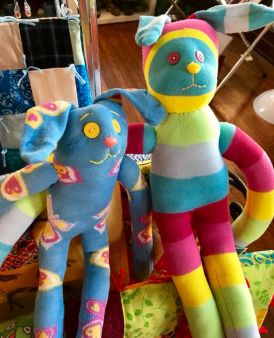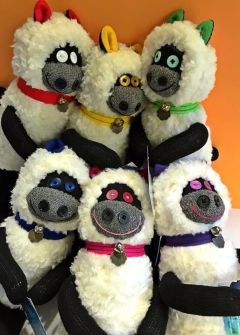 WE HAVE WEST VIRGINIA PUZZLES!
Puzzles featuring scenes of WV by photographer Frank Ceravalo
PLUS FOUR NEW IMAGES! ($18.50)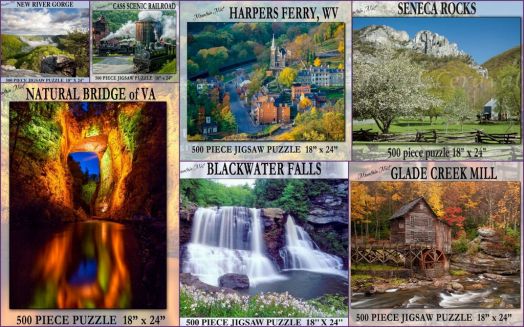 WV POTTERY handcrafted with local clay!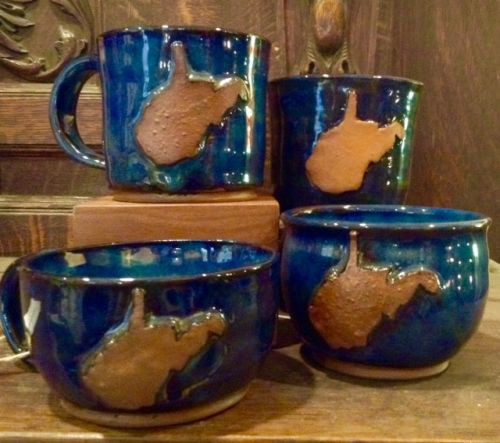 NOVELS, POETRY & PHOTO BOOKS BY WV AUTHORS:
A Song For WV

&

Green-Silver And Silent

-- by WV Poet Laureate, Mark Harshman

Prickett's Fort

-- pictorial history of local landmark by Greg Bray


Alice Saw The Beauty

-- new poetry by Mary Lucille DeBerry
West Virginia - A Wider View

-- coffee table book of panoramic photographs of WV
Valley At Risk

-- new novel by

Witness At Hawks Nest

author Dwight Harshbarger


Mountains Girls

-- often humorous autobiographical work interwoven with history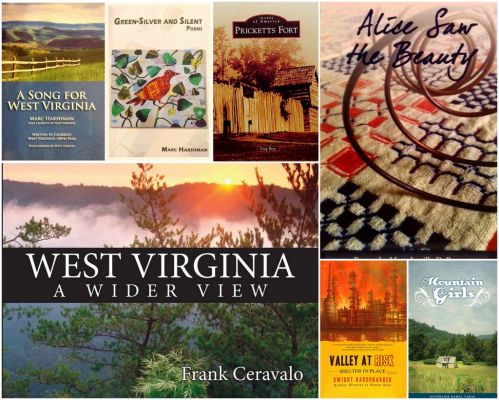 CHILDREN'S BOOKS BY LOCAL AUTHORS
-- Cindy Bandy O'Brien's books,
Grandma's Jewelry Box

,

Can I Do It? Yes, I Can!
and
Agitated!
; Barbara Myers and granddaughter & co-author Lily Hamilton's books
Lily & Nana
and
Lily Goes to School
; and
How Many is Lola

?
by retired teacher & counselor Mike Fike.
(Softcovers $8 - $9.95; Hardcovers $17.95)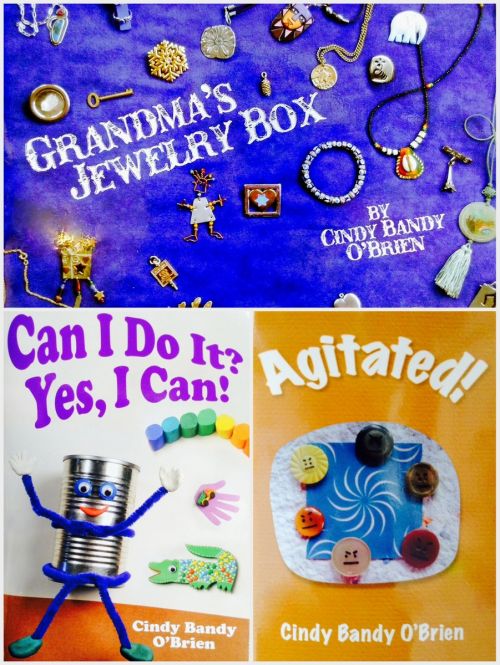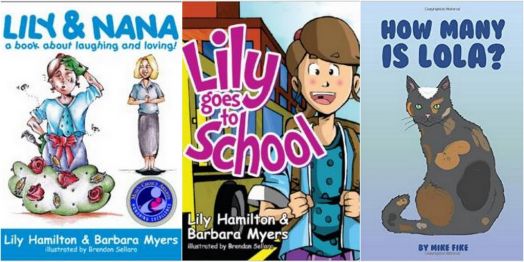 Mission Statement
Appalachian Gallery offers the highest quality full line of professional custom framing services for Morgantown and the surrounding area. Additionally, Appalachian Gallery promotes the artistic endeavors of West Virginian artists & craftspeople by providing a beautiful & unique venue for the sale of their works. Finally, Appalachian Gallery promotes the arts in our community through providing educational opportunities for area youth and partnering with local charitable and service organizations in Morgantown by providing goods & services in kind.
New App!
We're on a brand new mobile web app