Anne Bowers
Handcrafted Silver Jewelry with Vintage Turquoise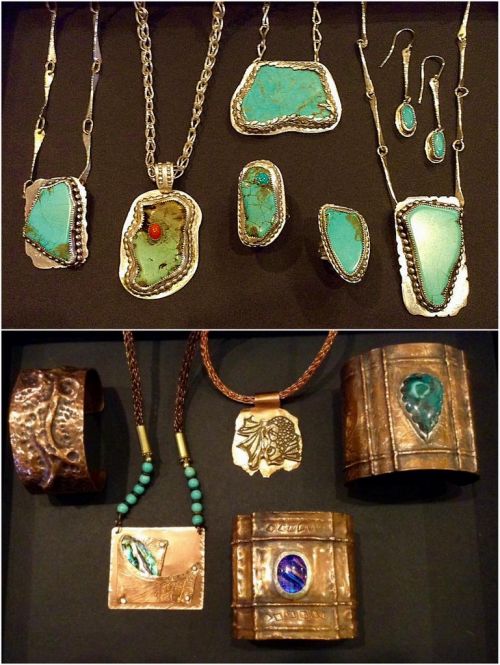 One-of-a-kind handcrafted copper necklaces and cuff bracelets. 
Rob Riffe
Tammy King

Elegant jewelry made with antique typewriter keys, watchworks and skeleton keys.
Ano-Whirlz Jewelry by Christine Keller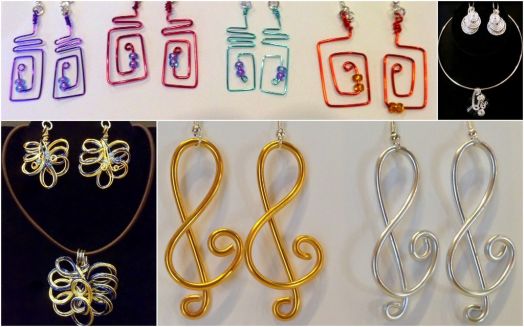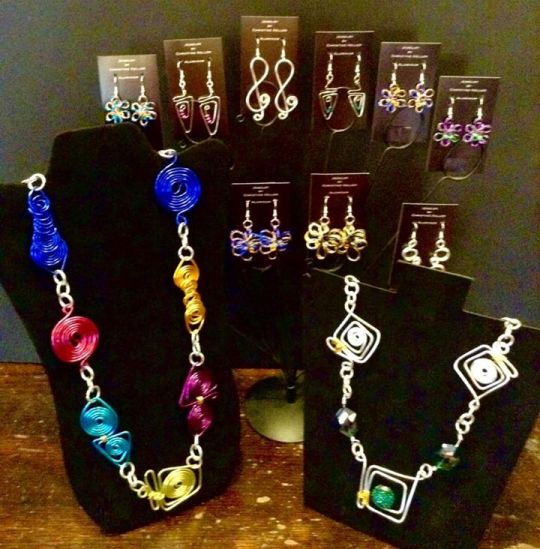 Richly colored, lightweight anodized aluminum jewelry in a wide variety of styles & colors.
Etched Brass Shell Casing Jewelry by Anne Bowers
These are made with polished & carefully etched brass shell casings to which vintage beads are added for one-of-a-kind necklaces & earrings. For those who have lost loved ones who have served in the military, a commemorative piece can be created using the shell casings from the military funeral 21 gun salute.  Also, any special beads which may be of sentimental value can be used to design a beautiful piece of jewelry that you will be proud to wear.
Elyssa Marsland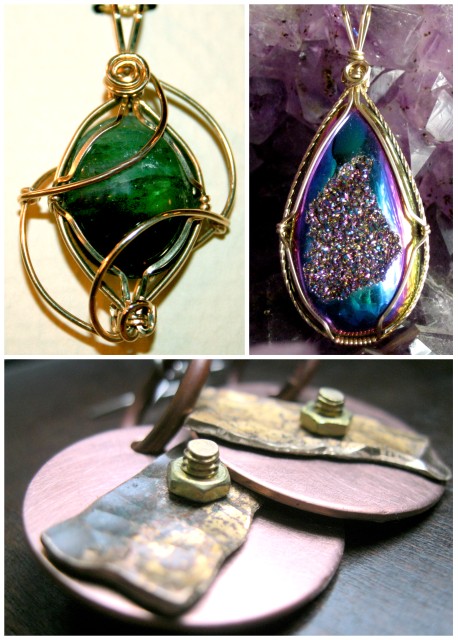 Pendants & earrings crafted with 14k gold and sterling silver wire wrapped semi-precious stones; copper, brass & silver earrings; copper cuff bracelets.
Ulrika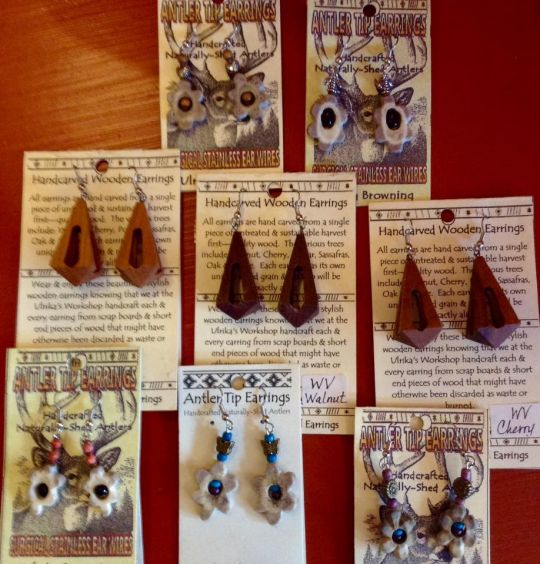 Handcrafted WV Hardwood earrings and Deer Antler Tip earrings.