Stained Glass by Penelyn VanOrange
This stunning one-of-a-kind piece contains a rainbow of colors surrounding a clear glass faceted centerpiece in a richly finished 3" custom frame
35" x 37"
$950

19" X 22.5" CUSTOM FRAMED STAINED GLASS
by Penelyn VanOrange
$400
(shown with Tangerine Blenko Glass items: Small Bag Vase, Large Daisy Bowl and the last Slipper Pitcher available in this color)
"Spectrum"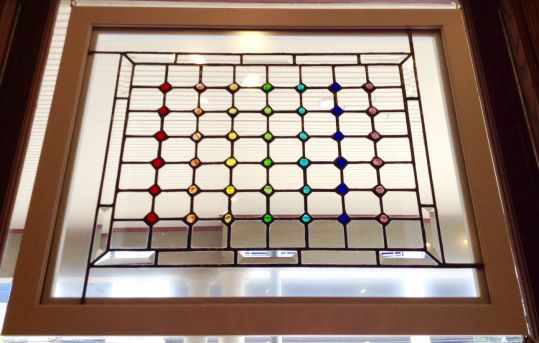 Handcrafted stained glass panel by Penelyn VanOrange
Features colored glass gems, beveled glass accents and frosted glass borders in white custom frame, 25 x 31"
$450
The Water Bottle by Blenko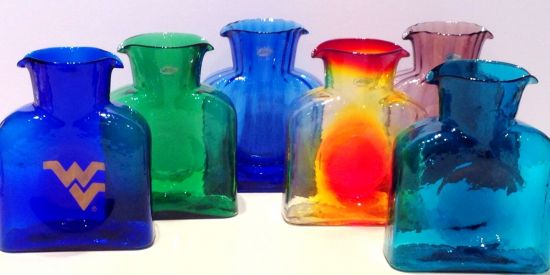 Available in a variety of colors & patterns
Glass works by Master Glass Artist Ron Hinkle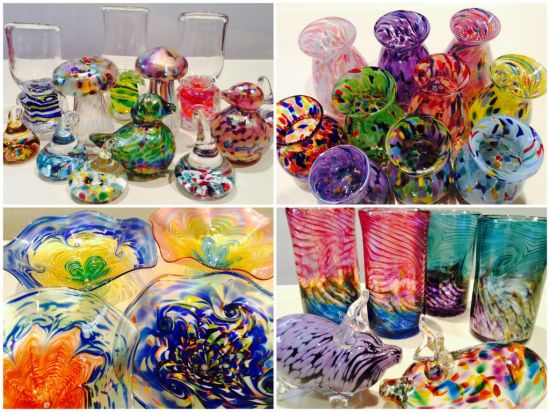 Top row: Hand-blown Glass Drops, Birds, Mushrooms, Liqueur/Shot Glasses, and Child's Vases; bottom row: Candy Dishes, Pigs, and "Time Warp Tumblers"
WV State Stained Glass Suncatchers
Exclusively handcrafted at Appalachian Gallery, various colors & frame styles, approx. 6"x 6" $54 - $60 each
Also shown: Custom framed stained glass panels in blue & gold tones, approx. 6" x 22" $110
Fused Glass by Tom Milne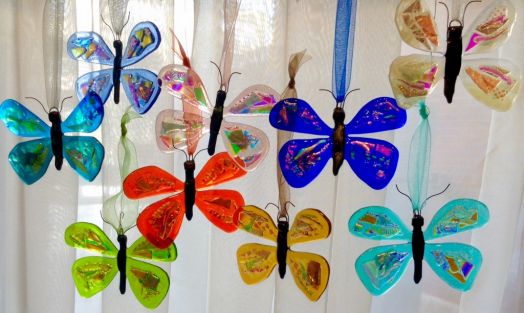 Dichroic Glass Butterfly Suncatchers, approx. 3" x 4"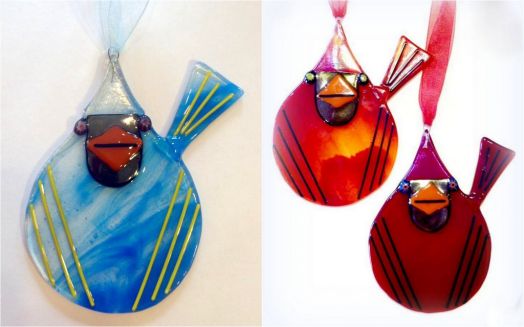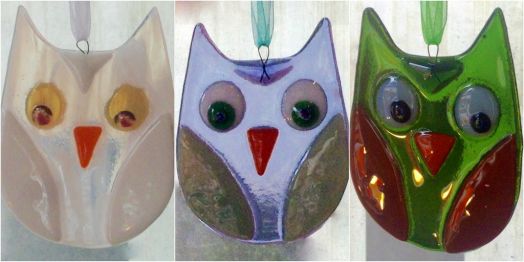 Fused glass Critter Suncatchers. approx. 3.5" x 5"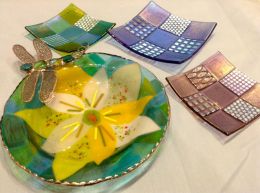 Unique Fused Dichroic Glass Plates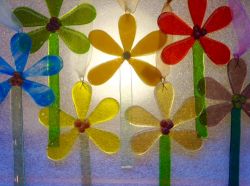 Fused Glass Flower Suncatchers, 3.5" x 7.5"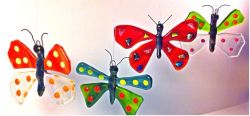 Fused Glass Butterfly Suncatchers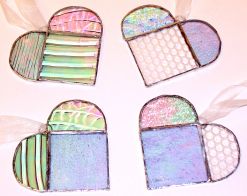 Irridescent Leaded Glass Suncatchers